Invité
Invité




Sujet: Absence de Kailey Lun 25 Mai - 20:17

---

Tout d'abord je tiens à m'excuser car depuis ma validation, je n'ai pas encore poster de sujet, mais promis dès mon retour je m'y met ^^

Bref je serais absente à partir du 27 Mai jusqu'à 2 Juin, je pars en voyage Géologie avec mon lycée tout simplement donc aucun accès à l'ordinateur.

Bonne soirée.


Recapitulatif Absence

- 27 Mai - 2 Juin : Voyage
David A. Loksley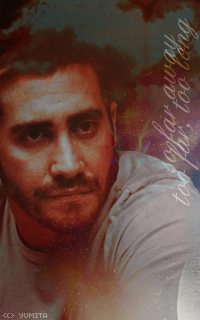 Nombre de messages

: 395


Age

: 38


Date d'inscription :

01/05/2009

MORE ABOUT YOU
SONG DU MOMENT: « Keep Moving On » •• Savage Garden
CITATION: « Dream as if you'll live forever, but live as if you'll die today »
RELATIONSHIPS:

Sujet: Re: Absence de Kailey Lun 25 Mai - 20:24

---

Bon voyage alors, merci d'avoir prévenu

_________________





We were sitting with our backs against the world, saying things that we thought but never heard
Who would have thought it would end up like this ? Where everything we talked about is gone
And the only chance we have of moving on is try to take it back Before it all went wrong
« Before The Worst » © The script
Invité
Invité




Sujet: Re: Absence de Kailey Mer 3 Juin - 22:48

---

Merci beaucoup !
Je suis de retour, je risque d'être très peu active niveau RP (Revision Bac Français), mais j'essaye de venir autant que je peux !
David A. Loksley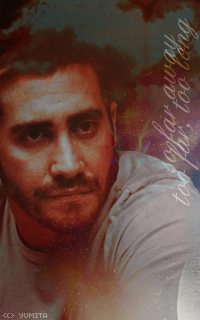 Nombre de messages

: 395


Age

: 38


Date d'inscription :

01/05/2009

MORE ABOUT YOU
SONG DU MOMENT: « Keep Moving On » •• Savage Garden
CITATION: « Dream as if you'll live forever, but live as if you'll die today »
RELATIONSHIPS:

Sujet: Re: Absence de Kailey Mer 3 Juin - 22:55

---

Reuh =)
J'espère que ton voyage s'est bien passé

Et pour les révisions t'inquiète on est tous dans le même cas en ce qui concerne le bac surtout ^^"

_________________





We were sitting with our backs against the world, saying things that we thought but never heard
Who would have thought it would end up like this ? Where everything we talked about is gone
And the only chance we have of moving on is try to take it back Before it all went wrong
« Before The Worst » © The script
Contenu sponsorisé

Sujet: Re: Absence de Kailey

---