Maeva A
Invité




Sujet: Chacago University •• Refusé Ven 12 Juin - 23:20

---

Bonjour,

PSEUDO :

Maéva A. Matthew

NOM DU SITE / FORUM :

Chicago University

PSEUDO & RÔLE SUR LE FORUM

[ Pour forum ] : Maéva A. Matthew (fond'admin)

CONTEXTE

[ pour les RPG ] :

Spoiler:

NOMBRE DE MEMBRES :

63

NOMBRE DE MESSAGES :

4 609

LOGO

[ 100 * 35 ] :

Code:

[url=http://university-chicago.forum-canada.net][img]http://moe.mabul.org/up/moe/2009/06/07/img-060703hsnft.jpg[/img][/url]

ADRESSE URL

[Sans

http://

pour les invités] university-chicago.forum-canada.net

TOP AFFILIATE ?

Oui [ ] - Non [ X ]
David A. Loksley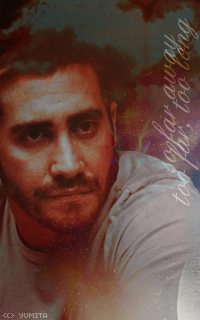 Nombre de messages

: 395


Age

: 38


Date d'inscription :

01/05/2009

MORE ABOUT YOU
SONG DU MOMENT: « Keep Moving On » •• Savage Garden
CITATION: « Dream as if you'll live forever, but live as if you'll die today »
RELATIONSHIPS:

Sujet: Re: Chacago University •• Refusé Lun 15 Juin - 18:11

---

PARTENARIAT REFUSE.

Désolé mais le niveau de RP que vous demandez dans votre règlement est trop faible pour que nous acceptions votre demande.
Nous vous souhaitons néanmoins une bonne continuation à vous et à votre RPG qui semble cela dit bien démarrer x)

_________________





We were sitting with our backs against the world, saying things that we thought but never heard
Who would have thought it would end up like this ? Where everything we talked about is gone
And the only chance we have of moving on is try to take it back Before it all went wrong
« Before The Worst » © The script
Maéva A
Invité




Sujet: Re: Chacago University •• Refusé Mar 16 Juin - 6:27

---

D'accord

merci d'avoir donné la raison, peut de forum le fond XD

bonne continuation a vous aussi !!
Contenu sponsorisé

Sujet: Re: Chacago University •• Refusé

---